I had been really, really awaiting Slain! After the very first screen shot I watched. I am a large Castlevania fan ofcourse, also I'm a sucker to get retro-inspired activity games/platformers, therefore Slain! Would may actually directly up my street. So imagine my surprise when I found my joy of this match dwindling after merely a couple short moments spent with that.
First off, I really like the expression of Slain! . The programmers have really nailed the thick metal decorative here, and aside from the way I experience the actual drama, I never got fed up with watching the match onscreen. The cartoons are pretty strong, so I really like the detail supplied to the side effects such as the flame sword along with ice cubes, and I generally like the creature layouts even when it will have somewhat repetitive. I get very little to fault with the appearance of Slain! , that remains true for the subject all through.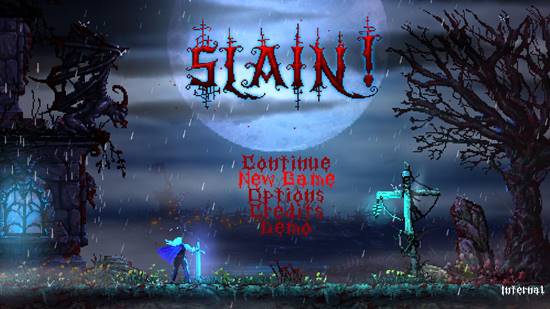 But enjoying Slain! Is really a completely different item. Combat could be the greatest offender here, which inturn can also be the focus of this match. There is some platforming involved, however it definitely isn't the major mechanic of Slain! . The matter with combat would be that every thing feels significantly lethargic. I'd imagine a number of the is deliberate, your primary personality is some guy wielding either a huge broadsword or perhaps a significant psychologist, so naturally there is a few heft into the swing. Time swings is not hopeless, but strikes scarcely feel as though they relate directly. Periodically you'll overtake an enemy, but there are times when you wont. There isn't enough consistency to your attacks to produce such a thing feel satisfying or predictable.
That is compounded by the reality that the majority of enemies can have a dumb quantity of damage before you go down. Even score skeletons require a small number of strikes before crumbling, and also the larger enemies you'll fall down the trail are utterly silly. As a result of it, you are going to wind around lots of damage if you don't prepared to jump in, swing a few of times, and slip straight out. Doing so is going to keep you living, however it isn't an enjoyable way to play with this match. I am not requesting for Slain! For a cake walk, however I'd enjoy my experiences for a little more interesting and brief, instead of something which causes an interior sigh everytime I need to participate an enemy.
Degree style in Slain! Fares somewhat better, although maybe not by far. The majority of the stage jumping is quite dumb, however, the switch-hitting is to be an unnecessary aggravation. Occasional puzzles popup in some places, however, they choose what's already a plodding adventure and farther afield the activity to a stop. The true arrangement of the majority of stages is either assembled around a perpendicular or flat set up, where you are going to be traversing outdoor spaces from laterally, or moving upward through towers full of floating enemies which are not that distinctive from medusa heads or alternative 2D action game principles. There is several minutes where elements combine in the back ground just a tad too much, which makes it effortless to forget a stage or snare, sending one to a own death.
As the punishment for departure isn't far in Slain! , needing to sit through a couple of seconds of this passing screen every single time will get old quick. Checkpointing is normal enough that you never often get rid of a huge amount of advancement, nevertheless the game can do a superior job of allowing you to know when it's actually saved your advancement. Since a couple of experiences can feel as though boss battles however are not, it is ideal to be doubly sure that you have completed a degree before financing from this match entirely.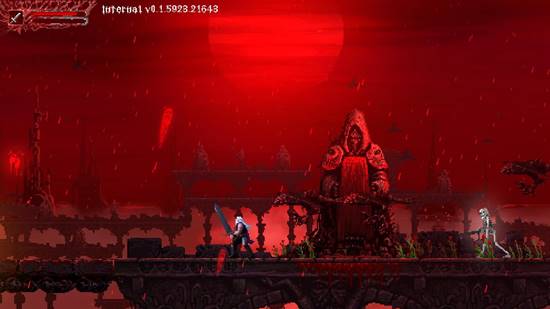 The other place of Slain! That will be somewhat hit or miss could be your sound track. I mostly enjoyed it, the more metallic songs undoubtedly match the appearance and mood of this match very nicely. However, occasionally the music seems just a little overwhelming, particularly in connection to the sound clips that do not mix well with the loud guitar thrashing. It's tough to know a lot of anything at the match over the sound track, that will be regrettable. Additionally, I really don't feel as the monitors loop specially well, for any reason I certainly took note whenever that the track began.
On the other hand, since the launching of Slain! A week ago it would looks as though the programmers are actively hearing swallowing and players feedback on quite a few problems. Ideally you'll find elements here which may be repaired, given they will have enough time, money, and knowledge to achieve that. I'd really like to visit Slain! Round off a few of those rough edges. I can not imagine that what's fixable, but I certainly think there is some semblance of a fantastic match underneath all of the dirt which may potentially shine through here. Right now, nevertheless, I can not reasonably suggest the match as a necessity drama kind of adventure, however, I expect that matters can improve in the forthcoming weeks.