While I Think about Matches Such as Gone Home, Firewatch, and Everybody's Gone for the Rapture, I think about a few Ideas. I do believe about amazing, interesting narratives. I do believe about complex emotional topics. I presume about richly imagined worlds. I presume about tones which can be both marginally unsettling but also completely engrossing. In the instance of the latter two, I presume about stunning images. Ostensibly, when I consider the 3 names. I presume about matches which is why I have a deep and abiding affection.
When I consider The Park, I think about not one of the matters.
The one thing they have in common, indeed, is that they all come under the umbrella of "walking simulators". Even though I'm not mad about this word when it has to do with those other matches — I believe it is way too reluctantly reductive, and also usually followed closely by sneering conclusions about what exactly is and isn't a match — it just about applies perfectly into The Park. Afterall, the whole game essentially contains you moving from Point A to Point B, picking right up storyline device X which furthers the storyline on the way. There is absolutely no area for mining, and no area for purposeful interaction. You simply walk into a straight line before ending credits roll.
On the up side, I figure, you certainly can certainly do all of it in one single sitting. Even the Park clocks in at well under 2 hours — significantly less in the event that you conduct as opposed to walk — that ensures that however horrible it could be, you at least do not need to spend an excessive amount of time with this.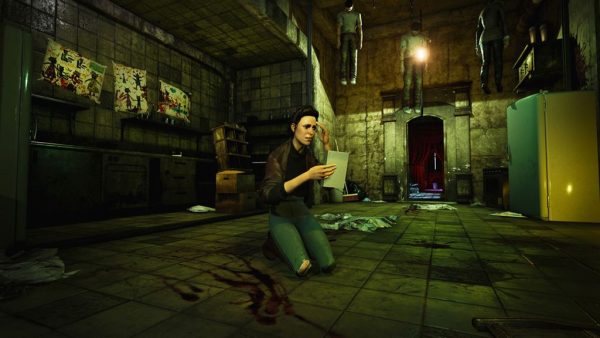 I still argue, nevertheless, that even 90 to 120 minutes would be a great deal to devote for the crap. Your time and effort could be better spent playing nearly literally anything else. Everything you get here's a awful, incomprehensible mess which attempts — and fails — to frighten you in to thinking that you've only experienced some thing aside from that.
The most important problem, I guess, is that not really The Park's programmers knew exactly what they were planning for if they established their own match. They mightn't appear to determine if or not they wanted to create it some thing about a woman's medication- and emotional illness-fueled descent into insanity, or even perhaps a frightful story of a haunted, murder-inducing theme-park. In the long run, they chose to divide the gap and select both, resulting in a narrative it does not produce a great deal of awareness, also it isn't all that engaging to start with. It will not help things much that the most important personality — indeed, the only real character here — isn't especially interesting, which means that you won't ever really have a lot of cause to care what happens to her.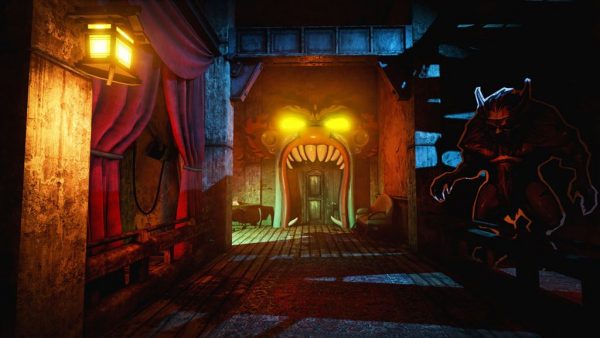 Nor does it help that the match — to be blunt — completely stinks from the visual section. The couple glimpses you get of this major personality make her appearance as a barely-human monstrosity; I'd mention that she has captured from the valley that is uncanny, however the fact is that she does not come anywhere near appearing as a genuine human being. Seeing that she is likely to, that is clearly a terrible thing. The entire world at that the game happens isn't that far better. Seeing that The Park's events happen during the nighttimetime, there should really be no integrated reason behind anyone seeming dark and dark, but somehow, how what's made, it merely looks caked and half-sketched. To top things off, you are likely to master that the game's narrative by reading notes and letters sprinkled across the titular playground, but that the writing is pretty tiny and there isn't any solution to zoom in or own it read, so it takes real attempt to determine what's about the monitor.
But if any such thing about this match has been interesting, I would state that the attempt has been worth every penny. The truth is, nevertheless, it is perhaps not. The Park can be actually a bad game which does not have some redeeming qualities, however it is stilln't awful enough that it at least features a "so bad it's good" train-wreck quality. No, The Park is just so bad that it is awful, and there isn't any reason for anybody, ever, to pick this up.