The 2nd chapter of this Michonne focused 3-parter out of Telltale Games sees directly where the very first episode left off. Michonne, Sam, and Pete come at a precarious position, made even more threatening by Sam and Michonne's recent escape effort, also Greg's regrettable death. Currently confronted with the chance of escape out of Norma along with her brother Randall, you will want to earn a collection of decisions which make an effort to guarantee the success of everybody else involved.
So far as mid chapters proceed, "Give No Shelter" is adequate, but does not supply a great deal of insight in to Michonne's pre-Rick presence. You'll receive 1 flash back series that sadly does not appear to include much to your narrative. More with the chapter's focus is based about current affairs, which presents several new characters. But, not one of these fresh faces are exactly on par with all the current cast, and we aren't given the full time to take care of some one of these until they truly are instantly placed into harm's way.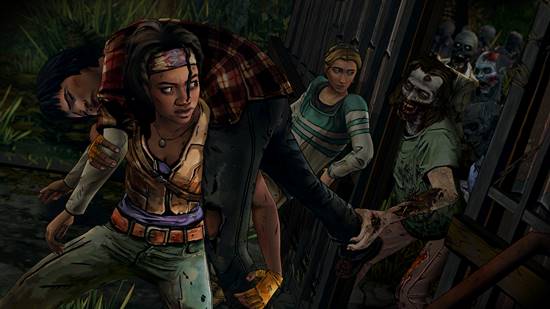 Really the only stand out moment may be that the close of the event, where Michonne has been up against a decision that either allows her to detract from anyone she believes she actually is, or lets her to dip a little deeper in to the barbarous haze that encircles her character. It's really a difficult decision because one individual undoubtedly has some thing coming into them, however at exactly the exact same moment you find the impression that it is really a measure too much, and maybe not entirely necessary taking into consideration that the significance of this each in the present time.
Still, this certain moment will not entirely exude the hour or so so it is going to have to play throughout this incident. That isalso, for mepersonally, certainly one of the poorer episodes throughout the board for every one of Telltale's Walking Dead matches. It felt hurried out of a narrative perspective, without sufficient time for you to linger in decisions or action. Character and world construction was virtually non existent. We receive an instant or two of background advice on Sam, however, even that is fairly forgettable. And the flash back order offered no extra in sight that had not been shown out of the former ep.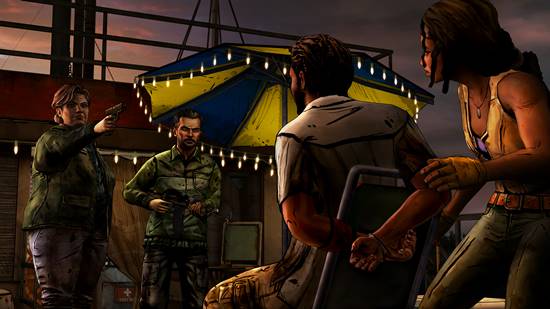 Additionally, on PC, "Give No Shelter" is somewhat rough round the borders. I struck a problem where the match will always crash to desktop throughout the "Previously on" intro. I tried a couple of hints from various forums, such as turning off cloud conserves and also making sure I did not have a controller plugged in. The one thing which actually functioned as uninstalling and re installing the match. Additionally, the game can become pretty choppy sometimes, together with stuttering occurring early on this certainly awakened the flow of this storyline.
I am absolutely somewhat more enthusiastic with The Walking Dead: Michonne using played with this instant chapter. Hopefully Telltale can wrap up things in an even more purposeful manner next incident, however by this moment I'm only a bit more excited to dip and watch this thing through. I'll still be doing it, clearly, but my expectations have been unquestionably tempered.