Throughout the event I managed to play on an Xbox One X version, but I needed to get ahold of this PC version and really stretch its legs. As an entire Assassin's Creed Origins runs perfectly and is absolutely magnificent, a real technical accomplishment.
In my trailer I touched on a few of the highlights of the new entry from the long running franchise. A brand new setting, revived battle, much more intuitive controls and also a complicated and intriguing protagonist would be the important points I took away from my initial four hours, and none of the changes in the complete release. Bayek is certainly the most powerful protagonist that the show has ever seen. He absolutely makes this game more enjoyable, with each assignment and each cutscene adding something to that this guy is and giving you another reason to take care for him. He's emotional, practical and raw.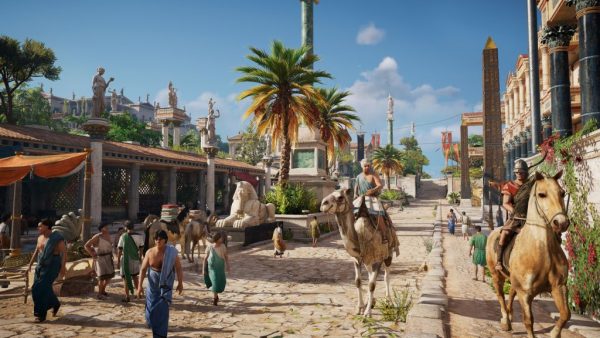 The amount of polish and maintenance that Origins gifts in its final form is amazing and really can help solidify the new benchmark for what a AAA name ought to be. The last few years have witnessed some really stand out RPGs from a number of the greatest titles on the market, but Assassin's Creed Origins stands up right there together. The loot system leaves a little to be desired, with pretty much whatever being available for you during the course of this game with hardly any work or need to journey off the beaten path. It's fairly possible that there are a few special weapons concealed out on the planet that I have not discovered that need quests and searches to find, since this game is tremendous, but I haven't found anything that actually stands out nonetheless.
The planet around Bayek is ever changing, every village and city you see has its own culture and life. Every group you experience will have a slightly different view of you as well as your spiritual preferences which only continues to produce this world feel genuine and dwelt in.
The developments to the free operating system are evident throughout every component of Origins. I never had the frustrations that I experienced in prior matches, but also never felt as though my hand was being hauled. You are not able to just be reckless, but you also don't possess those control breaking moments of attempting to conduct and falling into the floor, destroying a stealth mission. On the topic of stealth assignments, Ubisoft has chosen to provide complete liberty to the player to select how you need to finish missions in Origins. The times of neglecting a mission only for being seen by some arbitrary protector are over, with the choice to just go in sword first and brawl with everyone accessible and workable from the very start. If you would rather stealth however, you're still granted more than sufficient chance to search your prey and prevent detection. Origins does not punish you for the kind of player you are and making it look even more satisfying.
Combat was redesigned together with the movement method, which makes it also a great deal more intuitive and easy. Experienced players will have to forget old customs and be patient whilst studying this new system, however after a while with it I believe nearly everybody will agree that it's a huge improvement. The ability to choose your own problem is fresh to the show, and might wind up being a essential feature in Origins. The game isn't linear so that you may quickly find yourself surrounded by enemies which may take your own life in a couple of strikes, leaving you no escape and also hardly any room to recuperate. Taking on foes which are considerably higher amounts than you will probably prove devastating, and even struggles which you're suitably accounted for could feel like an uphill struggle. Origins doesn't hold your hands, it permits you to head outside and get pummeled till you either level up and conquer or give up and fall the problem setting. People who do opt for a decrease problem will still have a struggle. I made it a point to play with around on both ends of this spectrum and there's not a true "simple" setting available here.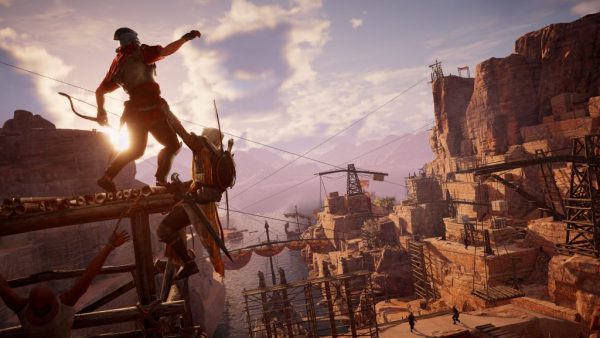 Assassin's Creed Origins once more sets itself apart from the recent predecessors together with the most powerful story in the show because Assassin's Creed 2. The political battles, the spiritual conflicts as well as the most powerful protagonist and antagonists that the show has seen yet all bring that story to the peak of the record and leave you desiring more. After completing the game I still find myself wandering about and finding small pieces of narrative here and there which add to the already finished main match, which is fantastic. Everything ties back to the narrative and adds some amount of quality or detail that wasn't there before. Does Origins be able to be the most fascinating Assassin's Creed, but it's also the very believable. The characters and setting all appear to fit much better here, and also an emphasis on really learning the Ancient Egyptian civilization and habits again brings an entirely new layer into the match. I really learned details about this culture that I would have never known had I never dug into the narrative and the entire world.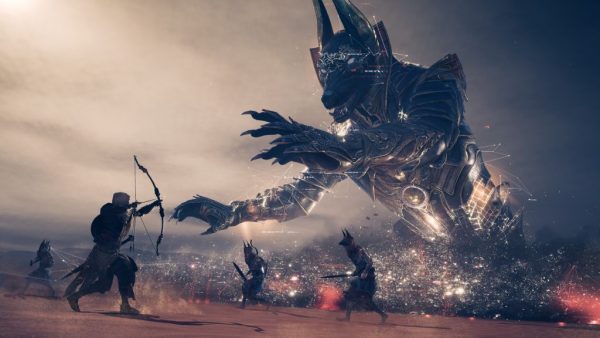 Assassin's Creed Origins handles to meet the anticipation that the trailer occasion gave me. I dubbed it "near perfect" then occasion, along with the final product doesn't disappoint. A couple of pacing problems late in the narrative caused matters to drag just a little bit, along with the loot system does not stay intriguing following the first couple of hours, but locating a criticism past that's difficult. It is possible to nitpick some of those graphic hiccups or whine about insistent side quests, but even people afford to remain interesting and fun with each of the various kinds of play. On a day together with just two other significant hitting AAA games along with an incredible TV show releasing simultaneously, your time and cash will be valuable commodities. I can't speak for those different discharges, but I could say that if you're a newcomer to the company or a veteran, choosing up Assassin's Creed Origins is the ideal option.