The first Dragon Quest Heroes was a fairly pleasant surprise, mixing the world of Dragon Quest using action-RPG mechanics, slightly reminiscent of the popular Dynasty Warriors series, but also with a few more unique, nearly tower-defense like mechanisms blended in. The end result was lots of fun to perform, with a combined cast of characters culled from past Dragon Quest names, together with equippable items, ability points, boss battles, and assorted locales.
Dragon Quest Heroes II provides you a good deal more of this, using a couple more gameplay mechanisms tossed in that really build upon the solid groundwork of the former game. Like the very first name, you are going to select either a female or male protagonist, and gradually expand the throw by having new personalities combine made solely for Dragon Quest Heroes II, together with familiar faces such as Terry, Maya, Torneko along with many others who are pulled to this world out of their various worlds.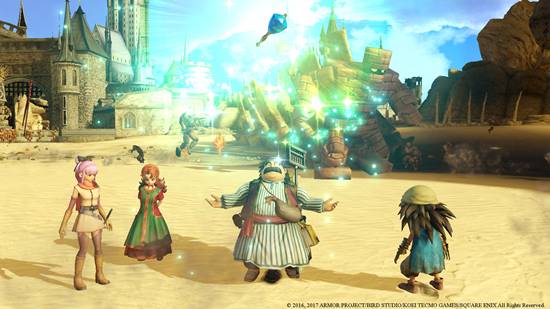 Like from the first Dragon Quest Heroes, you can command any accessible celebration member when out in the area or in conflict, and that means you are not necessarily stuck into the normal protagonist function. But, now you can change your vocation to your Protagonist, moving out of the default Warrior course around to Mage, Priest, etc. This opens up your accessible ability trees quite a little, and every class amounts independently from one another. This allows for a whole lot more diversity into your celebration make-up, and because the game basically features two major characters (the one you choose and then another sex), it is possible to alter the vocation for the two characters if you would like.
Not content to fight it out with AI controlled spouses? You might even take the game online using 4-player co-op, which can be active for the two narrative battles and exceptional, single conflict dungeon maps. I didn't have much of an opportunity to test the online, but exactly what I played with appeared to function nicely enough, and the game is definitely a whole lot more enjoyable with the other player in tow. The AI can frankly be quite bad, you will frequently seen the computer controlled characters not battling when they need to, or not using spells suitable for now. You're able to babysit them to a level, it is simple and fast enough to change between personalities, but with everybody commanded through a real person makes struggles that would typically be difficult much simpler than before.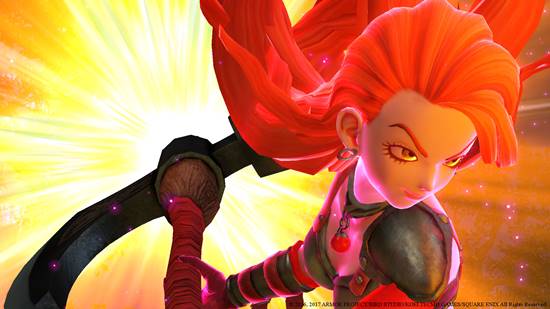 Dragon Quest Heroes II also offers a fairly expansive overworld that joins the many kingdoms you will visit throughout the sport. In these areas you are able to handle side-quests, research for chests, and fight it out with big groups of enemies scattered throughout the map. You might even collect funds from defeated foes and source points on the map, which then will let you power up accessories through the alchemy pot back in the city.
There is a whole lot of additional, smaller features within Dragon Quest Heroes II too. There is a coach character that may offer both group and individual bonuses because you enhance your competence with numerous weapons. This may expand a long time because you may switch involving numerous vocations, which provides an extra motive to grind out a number of the various classes featured in the sport. This is not only for the primary characters either, you may even enhance the competence of your party members, which consequently incentivizes one to switch characters out more frequently.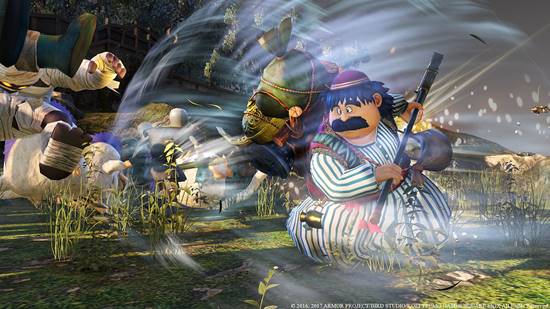 I also liked using the Alchemy Pot system utilized to update your accessories. Every accessory could be updated lots of times, as long as you have the required stuff to do so. These substances will either fall from defeated creaturesare available in treasure chests, or could be found at distinct resource points you will figure out in the overworld. Some substances are often very uncommon, which then balances the update system so you are going to generally enhance your things slowly as you progress the narrative. The updates are neat however, in that every accessory has it's own update path, which can't just enhance the inherent capacity of this accessory, but could also boost core stats to the characters which equip them. It makes the machine feel rewarding, and lets you match characters with accessories which enhance their play fashion.
Dragon Quest Heroes II also provides you with an incentive to perform during the real life week. For example, logging in Friday may net you a better opportunity for mini-medals to randomly fall, while leaping on through a Thursday to perform may provide you better chance in regards to substance rarity. This is a comparatively small matter, sure, but based on what you are attempting to achieve, it is possible to ideally plan your calendar out and perform on the days which will be most beneficial for you.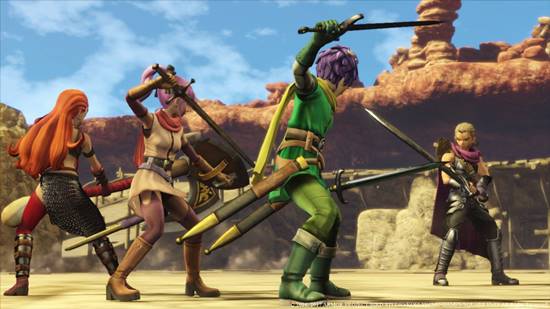 I am very, very impressed by what KOEI Tecmo and Square Enix have managed to do for this movie. I believe that it builds upon the very first game in a very good manner, and does this while still feeling refreshing and enjoyable to performwith. The A.I. could be extremely spotty, but overall that is a pretty minor complaint for a match that really does not have many problems to talk of. It works nicely, looks and sounds excellent, and for Dragon Quest fans, you are going to be receiving the right quantity of fan service here. Even when you're not always a Dragon Quest fan, I feel that the switch here into a action-RPG could make Dragon Quest Heroes II appeal to nearly anybody. So I'd definitely urge you to provide this a try, Dragon Quest enthusiast or not, since I believe that you are going to be pleasantly surprised by how fun this game is.