When I first read about Fortnite, I had been fairly excited. Count me in. What I got was a intricate shooter with crafting components that may practically double as an RPG.
Fortnite includes lots of moving parts. The key assignments concentrate on you playing as one of those numerous Heroes and enlarging your "Storm Shield" on your foundation, which protects you from the zombies. These assignments are tower protection in character, requiring one to install traps and shield against waves of enemies before a timer runs out. The side missions occur on randomly-generated maps and demand rescuing survivors, amassing crafting materials, and generally protecting a significant point or goal. When paired with other gamers, assignments can go nicely. But when compelled to solo a mission intended for 2-4 players, it could be borderline unwinnable.
Llamas are essentially loot boxes which could contain any of these things listed previously, but generally at larger amounts. Llamas may also be bought to get V-bucks, which may be obtained in-game by finishing Quests, miniature objectives completed during assignments, or with real world cash. After saving up enough V-bucks and viewing the contents of this "compensated" Llamas, I believe the game may be quite pay-to-win. Shell out enough money and you're going to have Legendary rank Heroes and all of the top schematics, which can set a major gap between gamers.
As it came time to level up my Heroes, I ran in my first difficulty; Fortnite describes close to nothing in regards to progression. The match had motivated me to bring a Defender to one of my squads, but did not describe how it was valuable or why my pick at Defender mattered. Then it threw a lot of advice at me all at the same time, telling me how to fit Survivor characters, accumulate resource factors for skills, and utilize ability points on other abilities. After about a half hour of reading and rereading every menu choice and ability webpage, I got a grip on the setup which Fortnite utilizes, but it could be daunting to first time players. T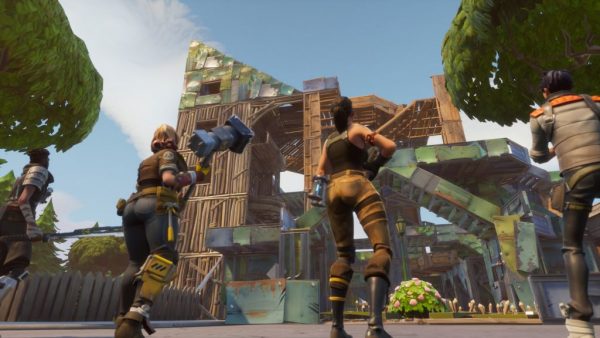 It was all really clustered, and I will observe the learning curve for understanding which survivors are greatest with which personalities, which abilities to gain, and which defenders to use to be elevated.
Fortnite was also my first actual experience using a mouse and computer keyboard shooter. After some training, I discovered the shooting element of the gameplay reactive and fluid. When I needed to begin crafting nonetheless, I ran into my next dilemma, keybindings. There are SO MANY KEYS which Fortnite expects you to be familiar with. . Between crafting and fixing structures, handling weapons, skills, gadgets, and seals, and murdering enemies, I found myself overwhelmed. I utilized my gamepad and still did not have enough secrets to map each of the controls. After hammering in my PS4 control and analyzing those controllers, I performed the remainder of my time with the control. While the aiming is not as easy (like the disposition of controller vs keyboard and mouse) I discovered every other actions considerably more manageable. The learning curve is astronomical, especially if it is a player's original PC game.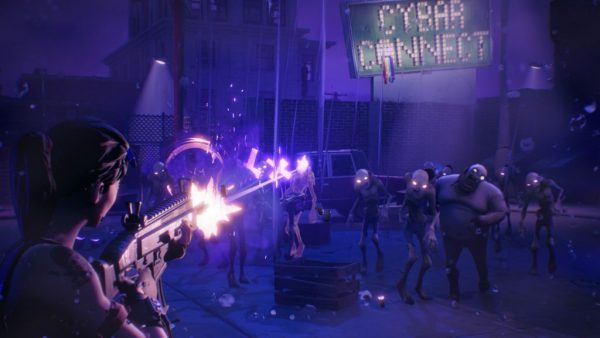 Surprisingly however, after I located myself at the controllers, leveling and handling my own squads, and making my way through several assignments, Fortnite functions. Missions are engaging and fun, rewards are plentiful, and it seems great to take things. Replayability is there also, as the enemies and tools are randomly positioned if you load a mission. Forntnite may be somewhat repetitive occasionally, but is overall a fun encounter.